Fresh Water melon Juice,which makes sweety,Juicy and also more healthy colorful drink.It will reduce the risk of suffering from the
Kidney problems
like Pomegrante.My suggestion is to dink as it is,so that you can enjoy the natural sweetness and more healthy.For the kids,you can add some sugar to taste.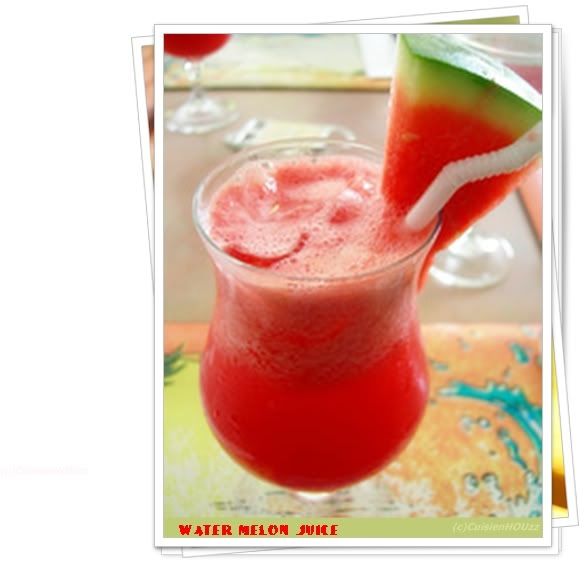 THE MAKING PART
1 CupWater Melon
1 tsp Sugar to taste(optional)
1 cup Ice cubes
Roll it and Enjoy !!!
Slice the melon into a small pieces and rmove the seeds keep them in abowl eith closing lid
Take the blender,add all the shaped water melon,add sugar/sweetener and some ice cubes.
blen util smooth well
serve with over lots ocf ice cubes
Posted by:
Gayu
Send in your queries by clicking

here

.