Easy and simple crispy seafood platter made with McCormick season fry crispy flavour is the perfect frying mix that sharpens the fresh seafood meal.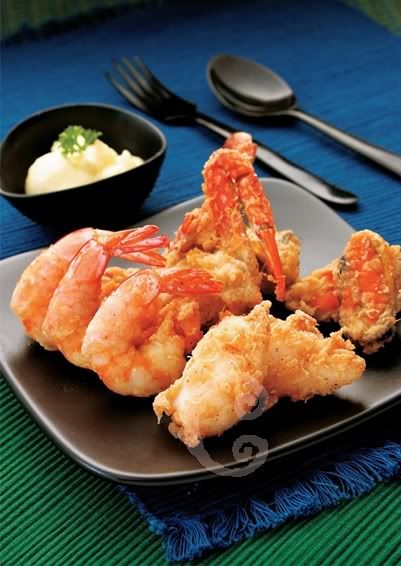 THE MAKING PART
8 Large sized prawn(jumbo),shelled with tail intact
1 flower crab,cut into 4
8 large mussels,shelled
4 small squids,cleaned
1 egg,lightly beaten
1 packet McCormick season fry crispy flavour
Mayonnaise
DIP
5 tbsp mayonnaise
1 tsp Oregano Leaves powder
Hand whisk together until it become creamy.
START,CAMERA,ACTION
1.First coat the various seafood with beaten egg and then with Season's Fry.Deep Fry them in batches, star tins with prawns,crabs,squids and mussels.

2.Serve seafood with mayonnaise dip.
Posted by:
Gayu
Send in your queries by clicking

here

.