Ham Lentil Soup is a flavourful,colourful,rich,Healthy,creamy soup that enriches for the great Christmas festival.It's perfect with the toasted Garlic Bread,French Toast.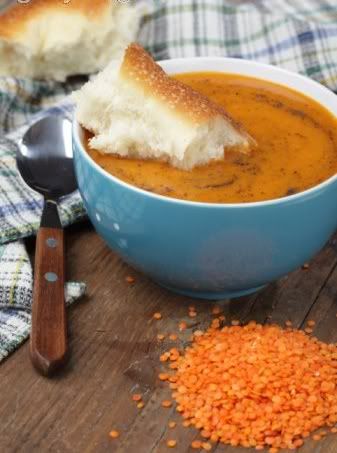 THE MAKING PART
2 cups lentils
8 cups water
3 tsp vegetable oil
1 fresh carrots, chopped finely
2 white onion,chopped roughly
2 bay leaf(optional)
salt -to taste
1 medium sized turkey ham,cubed
2 semi ripe tomatoes(optional)
START,CAMERA,ACTION click on below Images for
Slideshow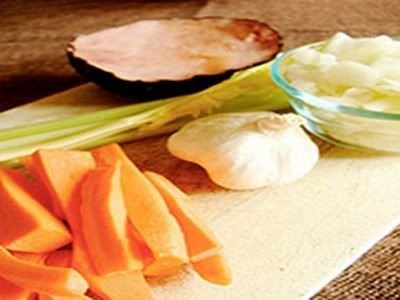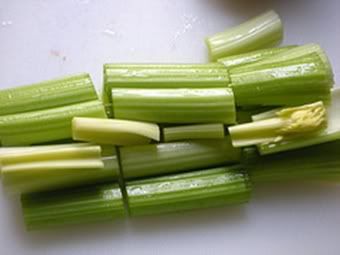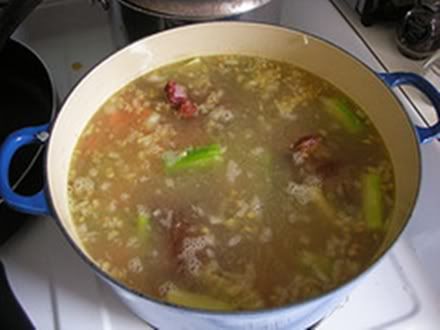 Cook ham with onion, bay leaf, salt, carrots, and tomatoes until carrots are tender(about 15 minutes).
Add lentils and continue cooking until lentils are done.(approximately 30 minutes).
Posted by:
Gayu
Send in your queries by clicking

here

.